«Häutungen» (Shedding), became a cult book of the women's movement in 1975.
In it, the Swiss author Verena Stefan relentlessly describes her escape from the patriarchal world. The film shows how she increasingly became the "Mensch of her life" and portrays her and people who were close to her.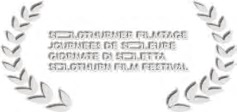 The documentary by Christian Walther will be screened at the Palace on DO 20 January at 10am and at Canva Blue on SO 23 January at 11:45am.